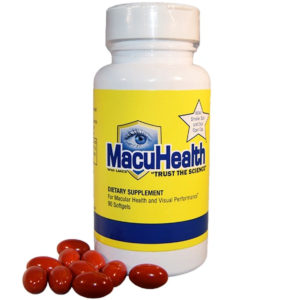 MACUHEALTH SUPPLEMENT: THE MOST TRUSTED BRAND!
Macular pigment consists of three (3) dietary nutrients –Lutein, Zeaxanthin and Meso-Zeaxanthin. Nature gives us the ability to selectively accumulate these three nutrients at the very center of the retina.  In other words, where vision is sharpest and where color is processed. Unfortunately, today's processed foods lack the nutrients required to maximize macular pigment. Because of this, supplementation is now believed to be the best way to protect your macula. Replenishing Macular Pigment with MacuHealth supplements helps protect the macula (central retina) from disease, in addition to optimizing visual performance. We highly suggest this supplement for nearly all of our patients.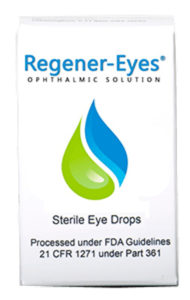 REGENER-EYES: FOR SEVERE DRY EYES
How it Works
Regener-Eyes eye drops are sterile, acellular, and are made from placental derived biomaterials. These biomaterials consist of nutrients such as proteins, cytokines, and growth factors.
These nutrients stimulate the body's own natural ability to heal and regenerate:
Cytokines help reduce inflammation
Growth factors aid in healing and regeneration
Hyaluronic acid helps to lubricate and protect the eye.
It is non-steroidal and non-addictive. Its sterile and is prepared using a patented process to ensure the safety, bioactivity, sterility, and preservation of the product. 
The Three Steps to Healing
Remove the Inflammation:

 The anti-inflammatory cytokines eye drops products communicate to your body and cells to reduce/remove your inflammation, beginning the healing process

Reduce your pain and discomfort:

 As the inflammation reduces, your pain and discomfort will decrease, helping the body to return to homeostasis.

Healing and Regeneration:

 The growth factors are used as a fuel source to stimulate the body's natural ability to heal and repair.
People typically see results in 1-3 months. While Regener-Eyes is not prescription based, it should only be used under a doctor's supervision with regular check-ups. 
Regener-Eyes MUST BE KEPT REFRIGERATED AT ALL TIMES!